Instructor Advantage
PALS Class for Instructors
Our AHA-authorized Pediatric Advanced Life Support (PALS) instructor class offers the knowledge and resources you need to complete your training and provide effective, lifesaving instruction.
AHA Authorized Training

Personalized, Hands-On Class

Taught by Industry Experts
What can I expect from this class?
Our PALS instructor class will prepare you to effectively and confidently teach others how to improve outcomes in pediatric cardiopulmonary emergencies. Designed to provide everything you need to get certified and deliver thorough instruction, this class covers a wide range of material, including how to do effective program management and teach the skills of PALS. This class offers a mix of in-person and online learning to help accommodate your busy schedule.
What are the instructor advantages?
If being your own boss and championing good health appeals to you, this class is for you! Becoming an AHA-authorized PALS instructor offers many advantages, including flexible work environments, financial growth, and a rewarding career in an established, essential industry.
Want to know more? View our FAQ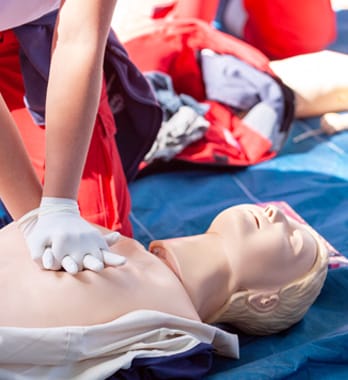 Frequently Asked Questions
How will I receive my certification card?
You can expect your certification to be emailed to you within one business day of successfully completing the class. You can either save or print the card from there.
Additonal Classes Offered
ACLS for Instructors
Learn how to teach cardiopulmonary arrest and other cardiovascular emergencies response techniques.
Heartsaver® First Aid CPR/AED for Instructors
Get hands-on instruction and experience real-world scenarios to ensure you feel confident in your ability to train others.
BLS for Instructors
Get certified and feel confident in your ability to give lifesaving instruction with this streamlined Basic Life Support class.